I have always been interested in what makes people tick. What excites us and why do we sometimes do things that go completely against our nature? How do we make choices? This drive to understand people is the common thread in my life.
Let's start with my professional background. I have a masters degree in Marketing Communication and worked for more than 10 years in strategic brand marketing. In early 2010, when the concept of purpose was very new in the business world, I started to specialise myself in purposeful branding. I was working for an international Marketing Consultancy (EffectiveBrands which later became Kantar Consulting) at that time. Starting in my hometown Amsterdam and later joining the New York office, I worked for some of the world's biggest brands and businesses such as Heineken, SCA (Libero), MARS (Whiskas), Miller Beer, Whirlpool, Liberty Global, Rabobank (DLL) and many more.
I helped my clients to discover what they could bring to the world beyond product- or service excellence. How to connect and make a real difference to their audiences.They are not just consumers, users or employees, they are people. I realised that the secret to success of businesses that people love is their ability to connect on a deeper emotional level. Because they care. The real winners in business are those who care about the world, our societies, and people's wellbeing, and who actually show that by taking responsibility for the way they are acting. Businesses with a Purpose. So yes, Profit and Purpose are inseparable.
In my early 30's I realised that after all this purpose discovery for businesses, I was actually lost on my own purpose in life. A quest started, triggered by a very personal experience…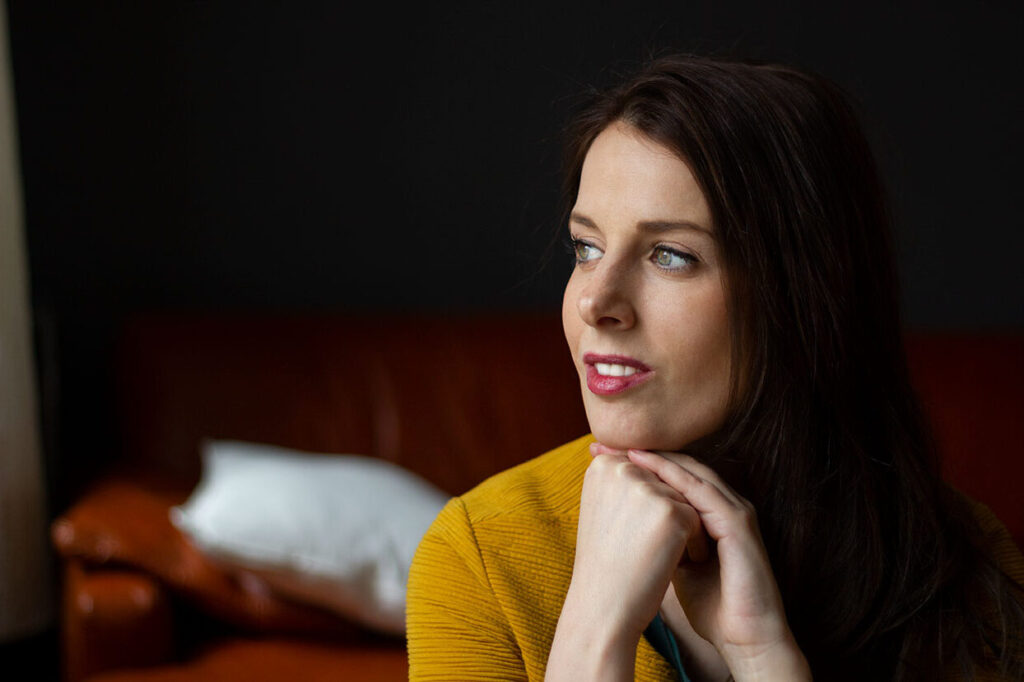 In 2015 I had an impactful surgery. A few years earlier I was diagnosed with the BRCA1 gene. That meant: very high chances of developing breast- and ovarian cancer. Cancer, the terrible enemy of many of my female ancestors. I knew very well how this could play out. So here I was, caught between a rock and a hard place. I had to take ownership over my choices. I decided to have a preventative surgery. And boy did this experience teach me about being with fear, processing sadness and dealing with loss. This was a huge realisation moment: this is my precious life. I will overcome this. And I know what is best for me. 
While I was going through this process, I started to ask big questions about myself. Who am I, really? What is truly important to me? And why do I do the things I am doing? I realised I couldn't take life for granted. Eventually this period in my life turned out to be a huge gift. It showed me the importance of living fully and aware. I got clear on my purpose by working with a wonderful coach. And I started to work hard on empowering myself to make choices coming from my essence. A place of head ànd heart. It took me some time to embrace change and dare to go for the unknown. It was scary letting go of the secure life I had built and worked so hard for. But I knew I had to change if I really wanted to live a more fulfilling life, on-purpose.
After a period of soul searching, I realised there were three things I wanted more of in my life. First of all, I wanted to focus more on helping and impacting people directly. As a social and sensitive person I wanted to create more space for this side of me to flourish. Secondly, I wanted more ownership in my doing. Maybe it was time to try my own thing! The third and last goal was to get more result-oriented. Moving myself from being a strategist into creating ideas and bringing them into action. Starting with my own ideas!
Inspired by some of the people that helped me grow, I developed myself in coaching. It is really important to me to offer knowledge and expertise in my coaching. That is why I am Co-Active trained and certified. The Co-Active coaching method is internationally recognised as the most rigorous professional coach training and the first to be accredited by the International Coaching Federation. My coaching can be described as pragmatic but deep, resolute but warm, and grounded but with attention for your full being – head, heart and body. It is an experience of going deep, discovery, having fun and transformation. I just love this work with my clients! 
Today I am a Purposeful Growth Coach and Consultant. It is my mission to help people and businesses grow from purpose. I am grateful for being able to bring my professional knowledge, personal experience and passion for personal growth together. It gives me great joy to see my clients progress on their ambition, whatever it may be. Purpose is at the heart of my Coaching and Consulting services. Because I believe a life lived from purpose is living a fulfilling life,  and a business driven from purpose is an impactful business that people will love instead of like. 
Purpose is not a fuzzy concept. It's actually childishly simple. When the true essence (passion, beliefs, values) of your business or yourself is in flow with the action you bring into the world – then you are coming from a place of purpose. LET'S TALK about what I could do for you! I would love to get to know you.  

Feel free to connect with me on LinkedIn