Ga verder dan goede prestaties.
Ga voor impact vanuit purpose!

Bedrijven vervullen een belangrijke rol in onze maatschappij. Mensen zijn daarom kritisch over hoe ze zich gedragen. Het gaat niet alleen om wat je verkoopt, klanten lopen warm op het verhaal erachter; waarom je in business bent (naast winst maken, uiteraard). Mensen willen zich verbonden voelen met waar jouw business voor staat: je purpose.
Your business needs people. First of all to buy from you. But you also need the best and most talented people in your teams. This is why purpose matters. Like any relationship, the relationship between your business and customers or talent is about authentieke connectie Deze connectie, brand love, zorgt ervoor dat je meer kunt bereiken. Het maakt van de klanten, loyale klanten. En het transformeert talent van werknemer tot gepassioneerde co-pilot van het bedrijf. 
Purpose and profit are therefore inseparable. And critical for long term growth. 
I help businesses that are serious about making positive impact, to lead from purpose for increased external & internal brand love.
Nieuwsgierig naar wat ik voor jouw bedrijf kan betekenen? Neem contact op!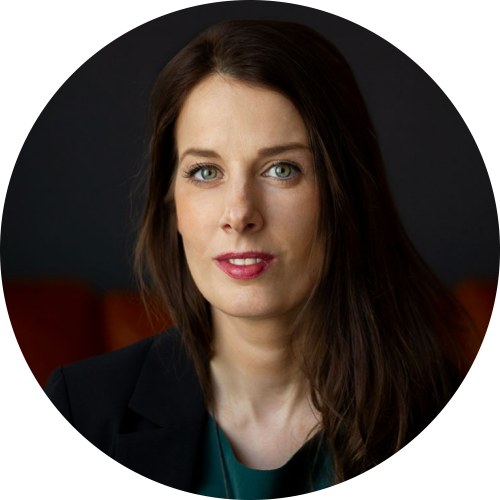 Purposeful Branding & Employment
Features can get copied.
Purpose cannot.
Jouw product of dienst lost grote problemen op voor jouw gebruikers. Daarom ben je succesvol in bedrijf en wil talent graag bij je werken.
There is just one problem. Competition is strong and it is a constant fight to be ahead of the business game. To keep and grow your customer base. And to make sure the best people will work for you. On top of that, all of your powerful features, can (and will!) ultimately be copied by others. 
What can not be copied is who you are as a business. All of what is uniquely you. Your purpose. 
"Purpose" staat voor "Essentie in Actie". Het gaat over zijn én doen. 
Being represents the essence of your brand. It consists of the DNA of the organisation. The written and unwritten company values, ethics and beliefs. It's the personality of your business and how you connect with audiences – externally and internally. 
Your doing is all that you do as a business, and how you do it. You are probably most famous for your core product or service, but there are many things you do beyond that. Your policies and purchase decisions for example. Or how you run your hiring process. Your doen is visible in all other possible actions you put out there – articles you publish, charities you support, collaborations that you start.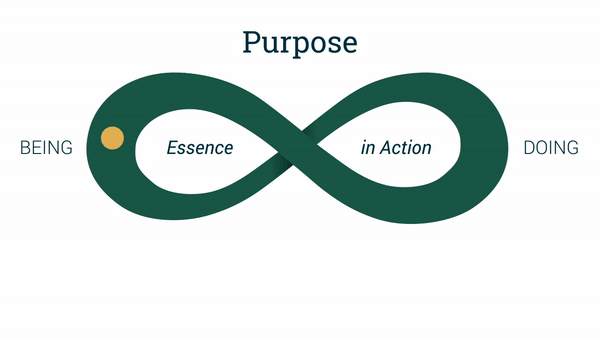 The only way you can lead a purposeful business, is when zijn en doen met elkaar in balans zijn. You have to practice what you preach. All things you do are proof points of what you claim to be. If not, purpose is just a bunch of words in a flashy powerpoint presentation. It will lack impact.
As your purpose consultant, it is my mission to make your business successfully grow in the long run. I help you transform from being excellent in performance, into being loved for what you do and who you are. 
Most business have defined a vision, a mission or even a purpose statement. The struggle is often how to bring it to life. How to make it unique, understandable and actionable. This is where I come in! I help Marketing and HR Managers to lead from purpose for increased external & internal brand love.
"As your purpose consultant, it is my mission to make your business successfully grow in the long run. I help you transform from being excellent in performance, into being loved for what you do and who you are."
My passion for purpose started early on in my career. Back in early 2010, when the concept was relatively new in the business world, I joined a global brand consultancy and specialised in Purposeful Branding.
Starting in my hometown Amsterdam and later joining the New York office, I worked for some of the world's biggest brands and businesses such as Heineken, SCA (Libero), MARS (Whiskas), Miller Beer, Whirlpool, Liberty Global, Rabobank (DLL) and many more.
Purposeful branding projects were always incredible rewarding. I loved seeing what these projects meant for the teams working on it. How it sparked their passion and love for the job.
Naast dat ik bedrijven help met impact en groei door purpose, doe ik dit ook voor mensen op individueel niveau door middel van coaching. Als coach help ik de mensen in jouw team zich te ontwikkelen tot de beste versie van zichzelf.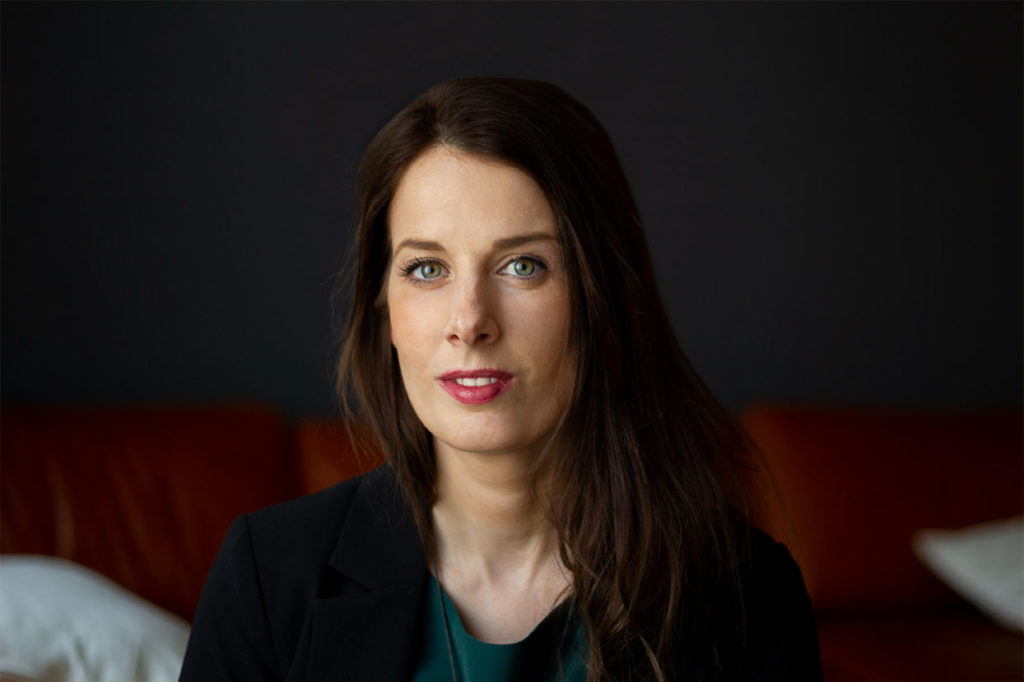 Verhalen zijn data met een ziel
Kom tot diepe inzichten door storytelling
Wat ik voor jouw bedrijf kan betekenen!
Ik help Marketing en HR Managers om vanuit purpose leiding te geven, en zo meer externe & interne brand love te realiseren.
Envision the potential for your business.
Most organisations have a clarified a mission, vision and core values for their organisation. Some even pinpointed a purpose statement.
However, in the hassle of everyday reality, these documents often end up with a layer of dust. Short term thinking wins over long term vision.
That is such a shame! Because winning businesses of the future are always one step ahead of time today.
HOW I HELP YOU SET FUTURE DIRECTION!
I identify or simply dust off your business purpose, and (re)align leaders on a clear future direction for the long term success of the organisation.
WHAT I OFFER
> Purpose development. I apply a research based methodology to discover what would be a relevant purpose territory for your business. Storytelling is key to my methodology – I am happy to tell you more about . Where can you make a real difference and touch the hearts of clients and talent?
> Compass sessions. Where leaders come together and (re)align along the waarom, your northstar, how, your unique brand positioning and culture, and what, your competitive market definition, to set course for the business.
CLARIFY THE ROUTE TO SUCCESS
Clarify roadblocks and create change for good. 
So you have set a clear ambition for the future of the business. But is the organisation ready to act on this ambition?
This is a critical phase, yet one that gets or stepped over too quickly, too often. And true, its not as energising as envisioning potential.
Nevertheless, the only route to success is by identifying possible obstacles, so they can get resolved through change.
HOW I HELP CREATE CHANGE FOR GOOD!
I put my finger on organisational issues, and help to change rusty perspectives and ways of working that are not serving the bigger purpose. 
WHAT I OFFER
> Culture assessment. What is the talk, what is the walk? Understanding how purpose and values are seen in action on an everyday basis. Gain insights in cultural strengths, and opportunities for growth.

> Purpose commitments. Do's and don'ts guideline setting for every department. Because all that is happening within the organisation should be in line with your purpose.
> Leadership development. Coaching and leadership skill building for the captains of your business. They will lead the change. 
Act on purpose – internally and externally.
You are clear on your strategic direction, you have set up the organisation for success. Now the only thing left is starting the flying wheel!
Sounds simple and is simple! You have done the groundwork to deliver upon purpose through inspiration and creativity.
Both internally and externally, what are powerful ideas to act in-line with purpose? Ideas can come from unexpected places!
HOW I CAN HELP YOU FLY TO SUCCESS!
I create momentum for people to share their ideas, and I empower talent to take ownership and make impact in line with your purpose.
WHAT I OFFER
> Professional development coaching. Empower your talent through coaching and establish a balanced and fulfilled, high performing team.
> Purpose activation. Creative workshops across teams to embed the purpose in everyday thinking and working. These engage people on all levels of the organisation. And they are a way to spark creative ideas on how to act on purpose.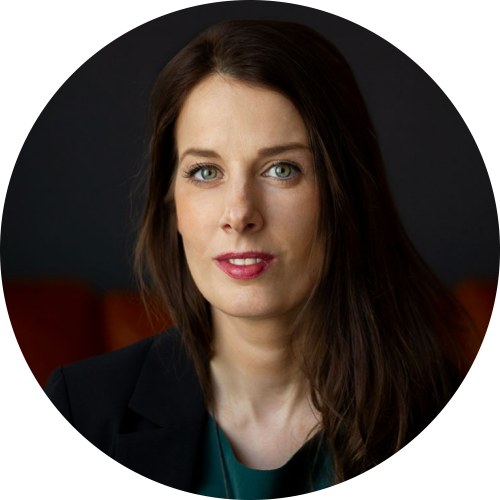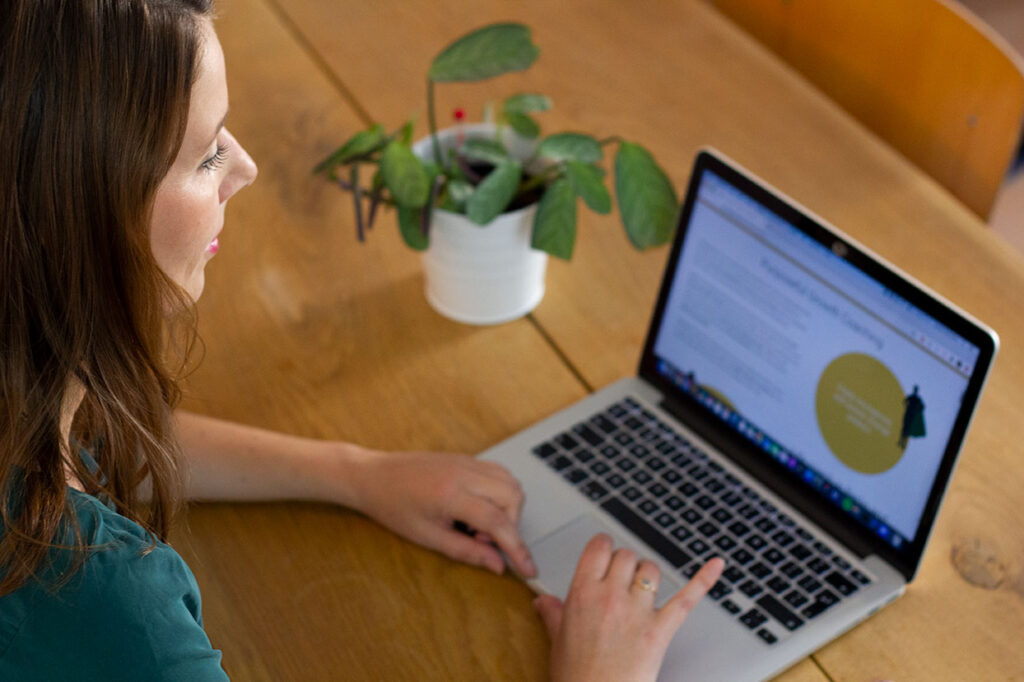 Ik heb een pragmatische aanpak. Ik begin met goed luisteren naar wat er nodig is en zal op basis daarvan een duidelijk stappenplan maken die past bij jouw behoefte, ambitie en budget.
Ik co-creëer met de belangrijke stakeholders in het team. I'm not your advisor, I'm your partner. 
Ik gebruik mijn analytische en emotionele skills in het werk. Feitelijke data vertellen een deel van het verhaal. Juist wanneer we tussen de regels doorlezen, verbanden leggen en interpreteren wat bedoeld wordt versus wat gezegd wordt, vinden we de juicy inzichten. Daarom geloof ik in de kracht van verhalen. Verhalen zijn data met een ziel!